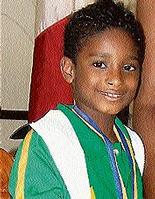 Kishan Clarke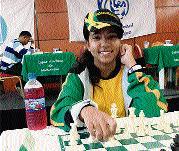 Rachel Miller
Two Jamaicans are participating in the World Youth Chess Championships in Porto Carras, Halkidiki, Greece, from October 24 to November 6, after being absent from this level of competition for two decades.
Fifteen-year-old Rachel Miller, Jamaica's 2014 women's champion, is playing in the Under-16 female section with 95 competitors from approximately 90 countries.
Miller has notched four wins and four losses after eight rounds and is on even score, having faced national representatives from Sri Lanka, Greece, Spain, Georgia, Malaysia, Belarus and the Netherlands Antilles.
In the ninth round she will play on board 14 against Georgia's Tea Choladze, who is also on four points. The current leader of the 11-round tournament is Poland's WFM Oliwia Kiolbasa on seven points.
Miller is the only player from the English-speaking Caribbean in the event. She has the distinction of being awarded both the women's FIDE Master title and candidate master title by the World Chess Federation.
Jamaica is also represented by Kishan Clarke, who is playing in the open Under-8 section with 134 players from approximately 90 countries.
After eight rounds of intense battle, where he faced national representatives from China, India, Kazakhstan, Ukraine, Sweden, Hong Kong, USA and Algeria, Clarke is on an even score after three wins, two draws and three losses.
In the ninth round Clarke will have the white pieces against Malaysia's Ethan Chong who is also on four points.