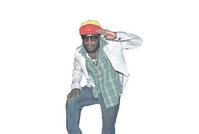 Desire
Reggae artiste Desire has been getting steady airplay with his single 'Ananda Alert'.
The artiste, who hails from Portland, has been getting feedback for the single locally and internationally.
"The reception I am getting is a good look both locally and internationally. The people are so receptive of my music, they have been sending in their appreciation for the good and positive message I am sending," said Desire, born Conard Robinson.
The single is distributed by Zojak world-wide and VPAL and is available for purchase on iTunes and other digital outlets.
Desire truly expects this song to cross boundaries, touch people and change the way they think and look towards life.
"I am trying to let the people know that they should care for our children, 'cause the children are the future, and without a future we have nothing so save our nation's children for a better life and to keep life going," he said.
The work never stops for Desire, who released his EP a month ago and is now in studio working on his debut album set for release early next year. He said he will be delivering more good music that people can relate to.