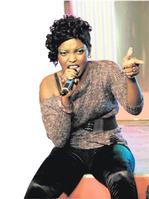 Sashae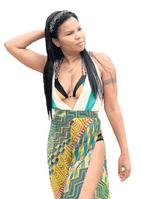 Ce'Cile
Deejay defends MC Nuffy in new song
Weeks after a war of words on social media which led to dancehall- reggae artiste Ce'Cile releasing a song aimed at Nuffy, the feud has seemingly reignited with a new song released by Nuffy's artiste, Sashae.
Sashae fired back at Ce'Cile with a scathing counteraction titled, You Gal Ce'Cile, insinuating that Ce'Cile has a less than stellar reputation in the industry.
According to Sashae, she decided to get involved because Nuffy is her 'real linky'.
"Nuffy never leave me out yet, so me haffi tek it up. The song a gwaan good so far. People have been calling me and telling me they love it," she told THE STAR.
Real VS Entertainment
Questioned as to whether the lyrics of the song were true or just simply for entertainment, Sashae stated that the buzz on the streets is that the song mirrors real life.
"Clashing a my ting. I'm a troublemaker, but the people in the streets say Ce'Cile name call ... . A she first start the war when she try diss Nuffy, so any weh me see her, me a run go up deh go clash her," Sashae said.
She also warned Ce'Cile not to get Nuffy involved in other songs.
"Ce'Cile need fi know say Nuffy 'backitive' strong. She is fighting a losing battle. Me a hope she will answer me so I can answer her back cause I'm ready," Sashae told THE STAR.
Efforts to contact Ce'Cile for a comment were unsuccessful.
But, in the meantime, Sashae is gearing up for a performance at Sting. She is also due to release her mixtape, Bad Pon The Streets, along with her new single, Gangsta Love in the upcoming weeks.