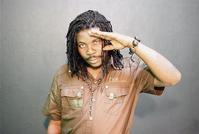 Truthful
Concerned about the frequent reports of murder and rape in the country, singer Truthful has vented his concerns in his latest single, Devil Display.
The song was produced by Sajay Productions and has been gaining traction on local airwaves.
Truthful is no stranger to music, as his first single, Gonna Be A Day Of Glory, was produced by I & I Records 17 years ago.
"For me, music began while attending school. My friends and I used to beat riddims on the desk and on the street corner. I have had many ups and downs musically, but the experiences have shaped me into the person I am today," Truthful said.
He said positive lyrics with a passionate and heartfelt delivery are what set him apart from other artistes.
Previous songs released by Truthful include Police Pass Thru, Inflation, Murder and Father Forgive Me. He has also worked with production entities like Stone Love, House of Congress, Pusha Youth and Marigold Production.