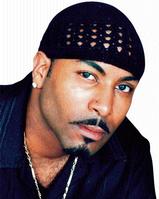 Anthony Cruz - File
Reggae singer Anthony Cruz has teamed up with broadcaster Markland 'Action' Edwards and Kingston Bookshop to offer book vouchers worth $20,000 to help struggling Jamaican parents defray back to school expenses.
The book vouchers are redeemable at Kingston Bookshop stores, and children can win these vouchers by answering questions during Markland Edwards' popular D' Spot radio show on RJR 94 FM tomorrow between 1 and 5 p.m.
"The children who answer the general-knowledge questions successfully will win one of the 10 vouchers worth $2,000 each during the programme this Saturday. I am just glad that I could join forces with Anthony Cruz and Kingston Bookshop, as this had been a particularly challenging year for parents in Jamaica; and as a father, helping other kids is what it's all about," Edwards said.
Last year, Edwards gave 10 GSAT students books during the back-to-school season.
This philanthropic effort was set in motion last week when, during an interview on D' Spot, Cruz pledged $10,000 to help struggling parents acquire textbooks for their children. Inspired by Cruz's gesture, Edwards contacted Damani Johnson, sales and marketing manager at Kingston Bookshop, and together they matched Cruz's donation.
"These are the toughest times I have ever seen in Jamaica, so I made the gesture, and I am glad that Kingston Bookshop and Markland have matched it because, even though things are tough, it is better to light a candle than just curse the darkness," Cruz said.
Earlier this year, Cruzreleased his fifth studio album Inna Di Dance on his indie label, Shan Shan Music.