Diandra Grandison, Star Writer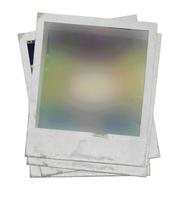 Recording artiste and Digicel Rising Stars 2010 winner Dalton Harris, is apologising to his fans in advance, after his ex-girlfriend allegedly threatened to release explicit videos and photos of him online.
Harris, 20, told THE WEEKEND STAR that he was in a relationship for three years with the young woman, but they recently parted ways after her alleged infidelity.
He also stated that she is threatening him because she knows how sensitive he is about his reputation, "I'm very private when it comes to my relationship and things like that, I'm very sensitive about it," he said.
intimate images
In a an effort to warn his fans, Harris posted on social-networking site Facebook on Sunday evening that his ex-girlfriend had threatened to release intimate images of him in a bid to damage his career.
An excerpt from his status reads, "Obviously, I will send my girlfriend pictures of a certain nature. It is sad, however, that after a break-up, this same girl will threaten to release pictures and videos and try to damage a career that I have worked so hard for."
waste youth
He told THE WEEKEND STAR that his reason for going public about the threats is because, "I don't want people to categorise me as a waste youth. I'm not like that, I think it's best my fans hear it from me first."
He also added, "to my fans, I am apologising in advance if this happens."
Harris still holds the record of being the youngest Digicel Rising Stars winner at age 16.
The young artiste recently released reggae track, Pauper has been receiving heavy rotations on local radio stations. He has another single in the works titled Street Youths. Both tracks are produced by Penthouse Records.