CURTIS CAMPBELL, Star Writer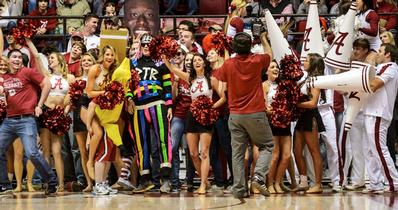 Alabama fans do the Harlem Shake during Alabama's NCAA college basketball game against South Carolina on Saturday, February 16, in Tuscaloosa, Alabama. - ap photo
The Harlem Shake has once again taken the world by storm, becoming the most popular dance following the Gangnam Style.
Harlem Shake was originally popularised by American rapper G Dep and P Diddy. it was also featured in their '90s single Special Delivery. However, international producer Diplo recently produced a song called Harlem Shake for his signed artiste Baauer, and the success of the song has since breathed new life into the dance move, making it a worldwide craze.
Staff members and students representing various educational institutions, corporate companies and other intuitions have since videod and uploaded their own versions of the Harlem Shake.
The STAR counted over 40 home-made Harlem Shake videos online, that were uploaded over the last two days, filmed in places like India, Indonesia, China, America, Germany, Russia, Cuba and Trinidad among others.
The University of Guelph, University of Texas, University of Toronto, West Virginia University, Harvard Medical School, University of Technology and University of the West Indies (UWI), Mona and WJC campuses have also uploaded videos of students doing the comedic dance move.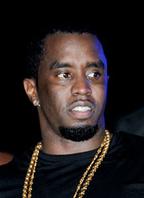 P Diddy - Contributed
According to cultural entertainment and affairs chairperson at UWI, Miguel 'Gramma Zone' Reid, the Harlem Shake is very popular among students on the university campus.
"It's a popular Internet trend because we are now in a globalized world. So information and cultures are being shared rapidly among people. On campus, the dance move is extremely popular and very much talked about ... it's good to see young people having fun between study breaks, and just look out for the carnival Harlem Shake coming March 14-17," Reid said.
Dancehall artiste Elephant Man has already recorded a remix to the dance move. "Wi just duh the riddim. Stephen just mek it suh mi did a wonda if somebody tell The STAR already. But everybody a call mi a sey Ele yu need fi duh a song bout it because a yu represent fi di dancing part a dancehall so by Wednesday people can look out for it," Elephant Man said.
The Harlem Shake dance move is only the second dance move to blow up on the Internet over the last four months. The dance move now has over 44 million views YouTube.