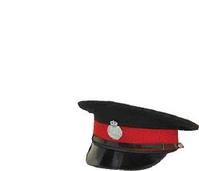 Three cops who have been accused of extorting $200,000 from a businessman were each granted $500,000 bail in the May Pen Resident Magistrate's Court yesterday.
Members of the Anti-Corruption Branch yesterday arrested and charged Sergeant David Williams, Corporal Rohan Parker and Constable Gregory Johnson all from the Clarendon Police Division.
work permit
It is reported that the accused men attempted to extort $200,000 from a businessman after authorities discovered that his wife did not possess a permit to work in Jamaica.
The police report that on one occasion, $70,000 was paid over to one of the policemen by the businessman.
In court yesterday, the accused lawmen were ordered to surrender their travel documents and report to the May Pen Police Station daily.
They are scheduled to reappear before the court on May 2, 2013.