Driver allegedly tells cops after breathalyser test
Rasbert Turner, Star Writer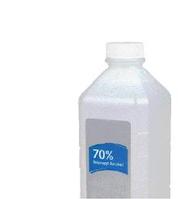 A St Catherine man who was allegedly caught driving under the influence of alcohol said his intoxication came from rubbing alcohol.
He is Kirk Hunter, a labourer, of Glengoffe, St Catherine.
The Spanish Town police reported that about 11:30 p.m. on Thursday, the accused was driving in a northerly direction from Spanish Town towards the Bog Walk gorge. Upon reaching Dam Head district, he approached the gate which was being manned by police personnel.
He was signalled to stop and he disobeyed and reportedly drove through the gate. He was chased and held by the police who informed him that he committed an offence.
The police asked that he undergo a breathalyser test which reportedly proved he was under the influence of alcohol.
The accused man is alleged to have told the police that he had used rubbing alcohol on his head and that is why he was over the prescribed limit.
He was subsequently charged by Constable Gregory Carr of the St Catherine North Traffic Department.
He is to appear in the Spanish Town Resident Magistrate's Court later this month.