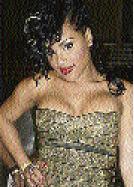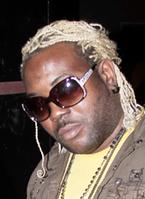 ( l - r ) Khago, Ishawna, Harry Toddler
'In Memories', the new rhythm project from Down Sound Records, is a must listen for any reggae-dancehall fan searching the airwaves for a new exciting sound.
The rhythm is a hip-hop influenced beat with a mournful haunting bassline and powerful, well-produced songs that are going to connect with anyone who is in pain from a broken relationship, the cruel, unexpected passing of a loved one, or feeling darkness over some wicked betrayal by a trusted friend.
The standout track on the rhythm is Ishawna's remarkable vocals on Murderer, a track which uses a sample of Buju Banton's seminal dancehall hit with good effect. Ishawna channels early 2000s J Lo with the line: It's such a shame but I am leaving/me ah girl weh no tek bwoy beating.
hot new song
Arguably the best song on the rhythm is a breakout song called Mad Many by the red hot rookie Motion. He weaves a tale of misery of a siren, a femme fatale who uses "one touch and mad many/she have me stress out and ah sip pon the henny/she treat me bad like a penny/she say she love me and she gone wid Kenny". It is brilliantly constructed and delivered by this young artiste who had begun to find his voice as a serious force in dancehall.
The super-talented Khago laments the passing of his father on Save Me. In the first verse, Khago gets very personal, dishing out family secrets such as his mother saying she preferred his brother to him, and sharing his deep-seated pain that his father died too early to get a chance to see his grandchildren. Khago seems to be bleeding all over the track as a result of emotional pain. Some dancehall insiders are already dubbing it Daddy From Yu Gone (Part Two).
Toya has matured as an artiste, channelling her ability to reach the common people with her music. She has grown more spiritual, changing from bling worship and iced-down wrist wear to a recognition of God as the supreme master. She is simply brilliant on Life and she has a catchy singalong hook: It's just life, say a prayer as you rise/prepare mentally for the fight ... your enemies ah come in disguise/it's just life.
Harry Toddler shines with Life Goes On, a song that many dancehall insiders view as a tribute to long-time Down Sound Records videographer Tenile Baxter who died tragically and suddenly a few weeks ago. Toddler is changing the conventionally accepted lifespan of dancehall artistes, and he shows that there is no need to sell out his game to survive. He has been doing more reggae-influenced songs, and this is the best of the bunch, a heart-rending recounting of the life of his best friend.
Tempricher shows his lyrical dexterity on Touch, while G Warren and Nature impress on Most High with Nature sounding uncannily like Jah Cure as she sings the chorus: The Most High will guide me/No matter the circumstance/He is by my side.
Specialist goes back to his forte on Right Now, talking about the plight of ghetto people trying to fight the twin tigers of unemployment and rising prices.