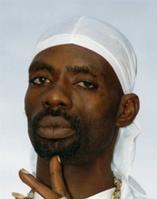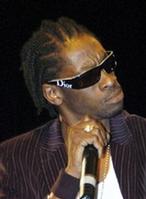 ( L - R ) Ninja Man, Bounty Killer - file photos
With just a few weeks until the greatest one-night show on Earth, deejays Bounty Killer and Ninja Man are now back-pedalling and claim that they will not be performing at this year's Sting.
Speaking with THE STAR, Ninja Man vehemently stated that he would not be doing Sting because promoter Isaiah Laing has been ungrateful.
"Mr Laing is a very ungrateful person. Him a try replace me, but him know say if me did deh pon Sting, any deejay weh try clash me wudda dead. Laing nuh know what it takes fi make Sting happen. Him say me nuh impress him, but mi nah try impress no man inna dancehall, mi try impress the girls dem. I don't need Sting. Mi a businessman, mi nuh bruk and hungry," Ninja Man said.
He went on to say that Laing, during a recent television interview, disrespected him and has left him no choice but to boycott the show.
"How Mr Laing fi waan chat disrespectful tings bout me and then mi turn round and do him show? Him nah feed me, mi nah wuk Sting fi love nor money. Mi rich, mi nuh need him. No other deejay caan take my title a Sting. A mi and Super Cat pull the biggest crowd, so tell Mr Laing say him can gwaan, mi nuh need him" he said.
With Sting fans gearing up for a showdown between dancehall icon Bounty Killer and Tommy Lee, Bounty Killer took to Twitter to state that he would not be performing at the show.
Bounty Killer tweeted:
"Who Laing think him be ppl??? I watched him dissed Beenie, dissed Vado dissed Kartel now dissed Ninja. Dissed me numerous times and finally dissed me again. A the nail inna that Sting coffin now that's all folks!!
"It's official I Rodney Price a.k.a Bounty Killer won't be doing STING this year, don't know when again either ppl, Laing too brite to be comparing me to a insect inna music, and did they ask me if I'd clash anybody? Nope, but if it was just about the hype and money at this stage in my career I 'd do it just for the fun of it, but it's about demanding my respect and protecting my legacy and legendary iconic status."
Ninja Man also told THE STAR that he believes KipRich will once again be the last man standing at the event.
"Tommy Lee can clash nobody? Send out Tommy Lee make KipRich deal wid him. A Kippo a di only artiste weh can carry on Sting in my absence. No demon nah walk out dat in the name of Jesus," Ninja Man said.
When contacted, Laing told THE STAR that he would be rewatching the interview because it might have been edited or misinterpreted.
"I am sure I didn't diss the Warlord. I had no reason to do that. Bounty knows that of all the deejays, a him mi rate. If him want take it as a diss, then so be it. I am not afraid of none of them. Dem caan send entourage to me, but I am sure I didn't diss Bounty," Laing said.