Hasani Walters, STAR Writer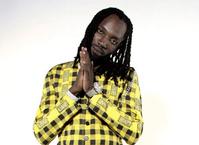 Mavado
We The Best Music Group's recording artiste Mavado has landed a role in the upcoming film, Shottas 2.
The sequel to the yardie-cultured Shottas, which starred Ky-Mani Marley and Spragga Benz, will see Mavado playing his first major acting role as well as Marley making a return to the big screen.
Shottas writer/director Cess Silvera will get to work again when shooting for the film begins in June.
Mavado's manager, Julian Jones-Griffith, told The STAR that several big name US rappers and actors, among them, Lil' Wayne and Chris Brown, have been vying for the part but Silvera wants to be true to 'Shottas' and not just include them for the sake of it.
"Cess Silvera reached out to me saying he has written a part for Shottas 2 that would be perfect for Mavado. It's a leading role and he believes Mavado can bring the realism and credibility to do the character justice. Cess thinks Mavado is the only person to really bring it to life and make it believable," said Griffith.
He went on to say that Silvera is a big fan of Mavado's music and he (Silvera) thinks Mavado has a strong visual and cinematic presence - something borne out in Drake's Find Your Love music video.
Silvera confirmed via Twitter that Mavado is indeed included in the cast. A comment from him mentioned that the sequel is chock-full of surprises.
"We got a couple of characters and actors that we have to keep secret and are gonna surprise everyone! Shottas 2 is gonna make the first movie look like child's play!" it read.
Mavado told The STAR that he is overwhelmed that he was even considered to be included in the sequel to the cult classic.
"I've had a few offers for movies that we have turned down, but I couldn't pass on being a part of Shottas 2. Just like everyone else I am a huge fan of the first movie so it's an honour to be a part of the production. When my manager told me Cess reached out to him I felt blessed. Acting is another way for me to express myself as an artiste so I'm really looking forward to it and will do my best to bring the character to life and make people believe in it. Shottas is such an iconic movie and brand so to be a part of the second one is going to be a great part of my legacy as an artiste," said Mavado.
He compared its mass market appeal to the 1972 Harder They Come saying that it Shottas has crossed many different generations and cultures.
His fans will surely be excited and Mavado does not plan to disappoint.
"Fans can expect what they always get from me - keeping it real. The character I am playing is gritty as you would expect so I will be bringing it to life as real as I know how," he said.
Confident that with the help of Silvera he can bring his character to life on the big screen, he told The STAR that he is comfortable with his role and will do his best while learning from the professionals.
"Yes, I am going to embrace the role and with the direction of Cess I'm confident I can bring it to life on the big screen. It's my first big role so there is a lot to learn but Cess and the team are very experienced and will help bring out the best in me. Cess says as long as I am being myself then I will do a great job!" he said.