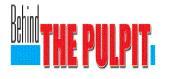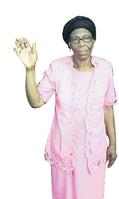 George Henry-Millicent Lynch-Brown
GEORGE HENRY, STAR Writer
She may have given her life to the Lord from she was a teenager, but after almost five decades of following her Maker, Lay Pastor Millicent Lynch-Brown is still holding on to God's unchanging hands.
"I have been following the Lord from my teenage years and I am now 65 years old. I got save from about age 13," said the pastor.
According to the lay pastor, her walk with God started at that age because she grew up with parents who were God-fearing, and who ensured that she and her siblings attended church and took part in church-related activities from early in their life.
"We started very early. No Sunday school could miss us. My parents who were both Christians would ensure that that happened. We started working as part of church leadership from early in our life. There was this Sunday school teacher who was very old; and anytime he was going out, he would make sure to take us along with him; so we grew up helping with Sunday school," explained Lynch-Brown.
Sunday school
Lynch-Brown, who is a member of the United Church in Jamaica and the Cayman Islands, said she currently teaches adults in the Sunday school at her church.
"Right now, I am enjoying what I do for the Lord. I may not be getting a pay for what I am doing now, but one day I can look for the pay. If I keep on the line that the Lord wants me to keep, and then one day I expect to get that pay," she said.
She said despite her hearing from birth that God is coming, and that is yet to happen, she intends to hold on and wait, while doing what is expected of her.
"Not even Jesus Christ who is the son of God knows when He is coming, the angels in Heaven don't know; so who am I to know. However, with what is happening now, you can rightly say that something is about to happen. The coming of the Lord is nearer than we think," noted the church leader.
The churchwoman said that if she should live her life over, she would live it again for the Lord. She pointed out that a day without being on the 'firing line' for Christ is a weak day. She stressed that there is nothing in the world to attract her away from the love of God.
"Friends let you down, relatives let you down, everywhere you turn you just have to keep looking up; and that is where you will get the joy. Christ will never let me down," said the lay pastor.
Feedback: pehenrya@hotmail.com